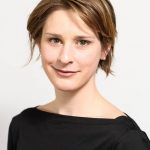 Caroline Quinn: MASc, Ryerson University
Mentor: Prof. Jennifer McArthur
Caroline is an avid learner who seeks to create bridges between the built environment and technology. She completed her BSc with a major in computer science in 2016 at Mount Allison University. After graduating, she worked in IT business system projects and completed her master's certificate in project management at the Schulich Executive Education Center. As of September 2018, Caroline has begun her MASc in Building Science at Ryerson University. Caroline is keenly interested in the study of smart buildings, and is working on her thesis studying data ontology supporting the smart and continuous commissioning of buildings.
Project Title: Data Ontology to Support Smart and Continuous Commissioning of Buildings
Abstract: To achieve Canada's GHG reduction targets, building performance (including those older and less sophisticated) must be improved. Enabling buildings with Smart and Continuous Commissioning (SCCx) functionality will allow peak performance to be achieved at minimum cost, while reducing energy use and improving occupant health and comfort. A comprehensive literature review of existing data ontologies supporting parallel topics to SCCx, including facility management, commissioning, and energy management, has been completed. Using learned strategies and a lean-agile approach, a SCCx-specific ontology is developed and proposed. A supporting case study implements the resultant ontology in a Ryerson University building  to ensure that the data model fully captures streamed data and supports a range of building applications. The ontology permits the real-time diagnosis and correction of building system faults and optimization of building performance. This ontology forms the basis for the longer- term SCCx prototype development, which will support the development of innovative approaches  to improve sustainability in building operations across scale, next- generation building controls and automation strategies.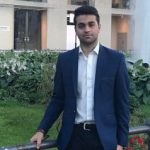 Mohammadreza Rasolroveicy: PhD, Polytechnique de Montreal
Mentor: Prof. Marios Fokaefs
Mohammadreza Rasolroveicy is a PhD student with a background in the field of Fault Tolerance techniques in cloud computing, E-learning and its various advantages. As a DITA trainee, he is working to further develop his expertise in IoT security and cloud computing. His project focuses on promoting security in IoT applications by integrating Blockchain technology and examining various threats that may confront these applications. He is also investigating DevOps approaches, such as MAPEK-k, to develop automation tools for maintaining performance and reducing energy consumption when applying security frameworks to the system.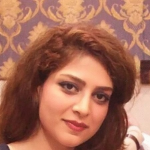 Nahid Alimohammadi: MSc, York University
Mentor: Prof. Sotirios Liaskos
Nahid has strong scholarly and entrepreneurial backgrounds in various areas of IT development; from coding with C and JAVA, and analysis and design of enterprise systems, to managing several software projects and later successfully leading them to flourishing businesses. She is currently exploring new frontiers in the research areas of IoT and Blockchain and the manner they affect our lives.
Project Title: Empirically Exploring the Efficiency, Security and Sustainability of Blockchain Networks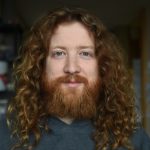 Logan Gilmour: MSc, University of Alberta
Mentor: Prof. Eleni Stroulia
Logan Gilmour is studying Computing Science at the University of Alberta. His research is in Computer Vision, focused on reconstructing 3D building plans from photos. He has cofounded a game studio and worked in VR/AR. He's also a skier, rock-climber, cyclist, and general outdoor enthusiast.
Project Title: Learning non-local features for 3D reconstruction of buildings
Abstract: 3D Building Information Modeling (BIM) is a unified way of managing not only the design and construction of a building, but the whole lifecycle, including maintenance, retrofitting, and demolition. Many existing buildings lack BIM. Traditionally, 3D models would be constructed by surveyors taking many accurate measurements followed by architectural technologists integrating those measurements into a  3D model. This is a slow and expensive process. The Structure-from-Motion (SfM) photogrammetry approach to 3D reconstruction uses many photos of a static scene to recover both camera and scene information. One of the major challenges identified in structure-from-motion reconstruction of urban environments is the lack of easily uniquely matched local point features. Convolutional Neural Networks (CNN) have recently upended the field of computer vision. I hope to design a CNN architecture learn non-local feature representation, then use those features in a reconstruction system that overcomes some of the problems inherent in urban 3D reconstruction using SfM.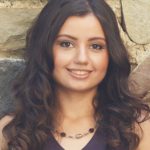 Shabnam Hoseini Mousavi: MSc, York University
Mentor: Prof. Natalija Vlajic
Shabnam received her Bachelor in Computer Science from University of New Brunswick. After gaining some experience through working in a security firm - a cybersecurity startup company specializing in insider threat detection, - she developed a passion towards cybersecurity and the field of Internet of Things (IoT). She is currently working on the security of IoT devices, as an exisiting challenge in this rapidly growing field.