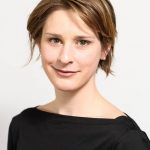 Caroline Quinn: MASc, Ryerson University
Mentor: Prof. Jennifer McArthur
Caroline is an avid learner who seeks to create bridges between the built environment and technology. She completed her BSc with a major in computer science in 2016 at Mount Allison University. After graduating, she worked in IT business system projects and completed her master's certificate in project management at the Schulich Executive Education Center. As of September 2018, Caroline has begun her MASc in Building Science at Ryerson University. Caroline is keenly interested in the study of smart buildings, and is working on her thesis studying data ontology supporting the smart and continuous commissioning of buildings.
Project Title: Data Ontology to Support Smart and Continuous Commissioning of Buildings
Abstract: To achieve Canada's GHG reduction targets, building performance (including those older and less sophisticated) must be improved. Enabling buildings with Smart and Continuous Commissioning (SCCx) functionality will allow peak performance to be achieved at minimum cost, while reducing energy use and improving occupant health and comfort. A comprehensive literature review of existing data ontologies supporting parallel topics to SCCx, including facility management, commissioning, and energy management, has been completed. Using learned strategies and a lean-agile approach, a SCCx-specific ontology is developed and proposed. A supporting case study implements the resultant ontology in a Ryerson University building  to ensure that the data model fully captures streamed data and supports a range of building applications. The ontology permits the real-time diagnosis and correction of building system faults and optimization of building performance. This ontology forms the basis for the longer- term SCCx prototype development, which will support the development of innovative approaches  to improve sustainability in building operations across scale, next- generation building controls and automation strategies.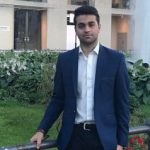 Mohammadreza Rasolroveicy: PhD, Polytechnique de Montreal
Mentor: Prof. Marios Fokaefs
Mohammadreza Rasolroveicy is a PhD student with a background in the field of Fault Tolerance techniques in cloud computing, E-learning and its various advantages. As a DITA trainee, he is working to further develop his expertise in IoT security and cloud computing. His project focuses on promoting security in IoT applications by integrating Blockchain technology and examining various threats that may confront these applications. He is also investigating DevOps approaches, such as MAPEK-k, to develop automation tools for maintaining performance and reducing energy consumption when applying security frameworks to the system.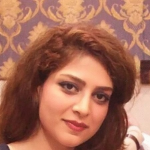 Nahid Alimohammadi: MSc, York University
Mentor: Prof. Sotirios Liaskos
Nahid has strong scholarly and entrepreneurial backgrounds in various areas of IT development; from coding with C and JAVA, and analysis and design of enterprise systems, to managing several software projects and later successfully leading them to flourishing businesses. She is currently exploring new frontiers in the research areas of IoT and Blockchain and the manner they affect our lives.
Project Title: Empirically Exploring the Scalability, Security and Sustainability of Blockchain Networks
Abstract: Blockchain technologies have attracted substantial attention both in the research and the business communities during the past few years. They provide decentralized platforms to validate different types of transactions without relying on a central authority. Since the advent of the popular Bitcoin network, lots of protocols and technologies have been offered to improve Bitcoin network's shortcomings in the areas of scalability, security and energy efficiency. Examples are Directed Acyclic Graph (DAG), Algorand and Proof of Stake. However, validity of these proposals are usually based on theory rather than experiments. Experiments on real networks are not easy since they require controlling large networks with motivated adversaries. The goal of this thesis is to develop, test and use high-resolution Blockchain simulators to empirically compare various properties of dominant Blockchain technology proposals and assess factors that affect scalability, failure rate, exposure to security attacks, energy efficiency and decentralization.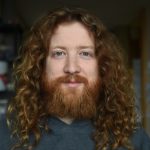 Logan Gilmour: MSc, University of Alberta
Mentor: Prof. Eleni Stroulia
Logan Gilmour is studying Computing Science at the University of Alberta. His research is in Computer Vision, focused on reconstructing 3D building plans from photos. He has cofounded a game studio and worked in VR/AR. He's also a skier, rock-climber, cyclist, and general outdoor enthusiast.
Project Title: Learning non-local features for 3D reconstruction of buildings
Abstract: 3D Building Information Modeling (BIM) is a unified way of managing not only the design and construction of a building, but the whole lifecycle, including maintenance, retrofitting, and demolition. Many existing buildings lack BIM. Traditionally, 3D models would be constructed by surveyors taking many accurate measurements followed by architectural technologists integrating those measurements into a  3D model. This is a slow and expensive process. The Structure-from-Motion (SfM) photogrammetry approach to 3D reconstruction uses many photos of a static scene to recover both camera and scene information. One of the major challenges identified in structure-from-motion reconstruction of urban environments is the lack of easily uniquely matched local point features. Convolutional Neural Networks (CNN) have recently upended the field of computer vision. I hope to design a CNN architecture learn non-local feature representation, then use those features in a reconstruction system that overcomes some of the problems inherent in urban 3D reconstruction using SfM.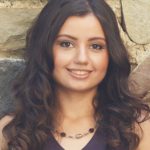 Shabnam Hoseini Mousavi: MSc, York University
Mentor: Prof. Natalija Vlajic
Shabnam received her Bachelor in Computer Science from University of New Brunswick. After gaining some experience through working in a security firm - a cybersecurity startup company specializing in insider threat detection, - she developed a passion towards cybersecurity and the field of Internet of Things (IoT). She is currently working on the security of IoT devices, as an exisiting challenge in this rapidly growing field.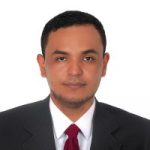 Felipe Rivera: PhD, University of Victoria
Mentor: Prof. Hausi Muller
Felipe is a PhD student and a research and teaching assistant at University of Victoria. He holds a Master's degree (M.Sc.) in Informatics and Telecommunications and a Bachelor's (B.Eng.) in Software Systems Engineering.  His research interests include (but are not limited to): Digital Twins, Models at Run-time, Model-Driven Engineering (MDE), Model-Driven Architecture (MDA), and Software Engineering at Run-Time.
Project Title: Model Evolution Management for Digital Twins Systems
Abstract: Creating model-based abstractions has enabled engineers to tame complexity when understanding, conceptualizing, and specifying systems that describe and manage real-world entities and scenarios. However, a new arising era of complex and interconnected real-time systems, such as Digital Twins (DT), imposes new challenges to systems modelling. DT-based systems demand considering both the structural elements and dynamics of physical entities throughout their entire lifecycle. DT represents a significant step forward towards the achievement of integrated data, multidimensional cooperative systems, and digitalization of a product's conception, design, development, distribution, operation, maintenance, and evolution. Although in the past DT has been halted by technological limitations,  recent research and advances in data collection, storing, processing, and analysis motivate its complete realization. We investigate the application of IoT capabilities, and self-adaptive and adaptive control mechanisms to engineer smart systems based on the concept of DT. We research the challenges of data aggregation, interoperability, and representation fidelity related to the creation and management of virtual abstractions from real-world entities, with case studies in the healthcare domain.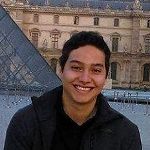 Miguel Jimenez: PhD, University of Victoria
Mentor: Prof. Hausi Muller
Miguel is a PhD candidate at the University of Victoria under supervision of Drs. Hausi Müller and Gabriel Tamura. He has experience in full-stack web development and cloud computing. His area of research is Software Engineering with a focus on the design and development of architectures and infrastructures for self-adaptive systems. Funded by NSERC and IBM, Miguel's current research project focuses on automated software evolution of cloud software applications through quality-driven continuous experimentation. Miguel holds a Bachelor degree in Systems Engineering (2014) and a Master of Science degree in Informatics and Telecommunications (2016) from Universidad Icesi (Colombia).
Project Title: Continuous Software Evolution at Run-time
Abstract: The continuous evolution of systems under highly dynamic environments is the only guarantee for a reliable—and continuous—operation. As contextual changes are uncertain and, in most cases, unforeseeable at design time, traditional software engineering (SE) techniques are insufficient to ensure the continuous satisfaction of service quality. We propose the systematic and automated application of SE methods at run-time with the purpose of contributing to practical software evolution methods at run-time. We envision the application of adaptive mechanisms and techniques towards the progress of all phases in the SE process. Our research explores the concept of quality-driven adaptive experiments that are planned and executed autonomously (i.e., by an autonomic manager) to ensure service quality satisfaction. Quality-driven adaptive experiments test whether the application of software patterns improves the metrics associated with run-time quality attributes.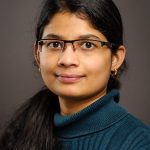 Prashanti Priya Angara:
PhD, University of Victoria
Priya is a PhD student at the Rigi Lab, University of Victoria, supervised by Profs. Muller and Stege. Her interests are in the area of Artificial Intelligence and Quantum Computing. For her Master's degree, she worked with conversational agents, their frameworks and methodologies to build them. She finished her undergrad in India in the field of Computer Science and worked at Oracle Corporation prior to coming to Canada. In her free time, she does photography and plays badminton.
Project Title: Towards a deeper understanding of current conversational frameworks through the design and development of a cognitive agent
Abstract: In the exciting era of cognitive computing, conversational agents have a promising utility. They aim to offer an alternative to traditional methods for humans to engage with technology. This can mean to reduce human effort to complete a task using reasoning capabilities and by exploiting context, or allowing voice interaction when traditional methods are not available or convenient. This project investigates technologies that power conversational applications such as virtual assistants, chatbots and conversational agents to gain a deeper understanding of the frameworks used to build them. It introduces Foodie, a conversational kitchen assistant built using IBM Watson technology. Utilizing IBM Watson's conversational services, Foodie aims to assist families in improving their eating habits through recipe recommendations taking into account personal contexts, such as allergies and dietary goals while helping reduce food waste and managing grocery budgets. In the project, Foodie's contextual data is characterized and its methods of interaction with the application are defined.